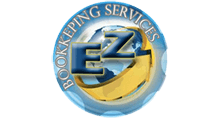 EZ Bookkeeping
EZ Bookkeeping provides clients with the following services:
Accounting and Bookkeeping, Income Tax Business Tax, Strategic Consulting including Business Plan & Sales Strategy, Business License Applications, Translations, Notary Services, and Payroll
People may have business associates or family and friends who struggle to do their own taxes every year. This office ensures that their individual tax needs will be handled in a confidential and professional manner. Nohemi Morales can always accommodate new clients in her 3rd floor office at 16 King Street.
Kindly call (914) 481- 8828 for an appointment.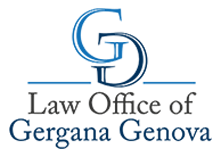 Law Office of Gergana Genova
(914) 481-8822
Gergana Genova specializes in Immigration, Matrimonial & Family law; however, the firm is also associated with of counsel attorneys who specialize in Criminal Defense, Personal Injury and other matters. The Law Office of Gergana Genova handles all aspects of Immigration Law, such as but not limited to – Family Petitions, Executive action programs (DACA, DAPA, provisional unlawful presence waiver), Removal Defense, Citizenship, Asylum and Waivers.
In addition, attorney Genova is fully versed with contested and uncontested matrimonial proceedings and family court proceedings, which involve disputes related to maintenance, equitable distribution of the matrimonial estate, child support, paternity, orders of protection. The first consultation is always free.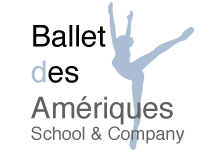 Ballet des Ameriques
Ballet des Ameriques is a non-profit organization that offers a pre-professional dance training program to students from age 4 to 19. The curriculum includes classical and modern dance, solfege, dance history, anatomy, and music classes.
Carole Alexis, the artistic director, is a professional dancer who studied with Maurice Bejart. She is a talented and recognized choreographer and has created several unique shows.
The attention to detail, passion for perfection, and dedication to each and every student make it a one-of-a-kind institution.
Ballet des Ameriques is proud to have a state-of-the-art studio and hence provide students with the best experience. Please visit us at www.balletdesameriques.com
Yoly's Beauty Salon • Dima Design Group
Civicom offers 10 technology-facilitated services:

It starts with lots of value-added features – many offered only by Civicom – delivered with perfect reliability, clarity and customer care excellence. Civicom's enhanced offerings include enriched conferencing mobile compatibility, elevated security, and hands-free convenience.
Web Conferencing – Civicom offers several solutions from simple and inexpensive to full-featured collaboration tools that allow you to share applications, chat, show webcams and videos, draw, and more, over the web. Participants go to a simple web address to join.

Webinars – In 2012, Civicom combined with ConferTel, a conferencing company that provides fully managed webinar services, operator assisted event calls and on-demand conferencing services. With ConferTel, you always get the clearest sound, the fastest service, and the most advanced conferencing technology in providing secure conference calls. ConferTel is committed to saving companies money by reducing their need to travel by using the web for sales, training, marketing and everyday meetings.

Large Event Calls – Civicom believes that big conference call events should be affordable as well as reliable. Through LargeConferenceCall.com, using Civicom's proprietary audio platform, anyone is enabled to run a self-directed large conference call or request partial operator assistance where experienced operators can take the helm and help run the large events smoothly and seamlessly, bringing together up to 5,000 participants in one conference call.
Custom Telephony Development – Need a solution that just isn't out there? Civicom can make it for you.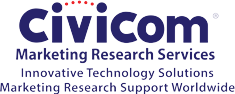 Powered by Civicom's proprietary global audio conferencing technology, Civicom Marketing Research Services is a leading global service provider in facilitating marketing research worldwide. These services include facilitating telephone and web-enabled IDIs and focus groups (Civicom CyberFacility®), facilitating asynchronous market research online communities featuring advanced gamification and analytic online bulletin board tools (Civicom Chatterbox®). Civicom also provides mobile qualitative solutions including a mobile insights app (Civicom ThoughtLight™) for collecting rich, in-the-moment insights with audio diaries and patient journey capabilities; mobile ethnography (Civicom Front Row™), and mobile usability testing (Civicom See Me Navigate™). As a global service provider, Civicom Marketing Research Services also provides transcriptions (TranscriptionWing™), translation, local to global recruiting services (Civicom CiviSelect™), and video clipping and management tools (Glide Central™) for market research.

Originally established to provide transcriptions complementing Civicom's conferencing services, TranscriptionWing serves affordable and accurate general transcriptions to various industry sectors including market research, technology, finance, as well as legal, educational, and religious institutions.
TranscriptionWing™ specializes in general transcription services, providing accurate audio transcriptions at flexible turnaround options from four hours to five days at rates that are as low as $1.29 per recorded minute. TranscriptionWing operates in a culture of confidentiality that ensures project security and client information privacy.

Dial-A-Note is the only complete phone to CRM solution that combines technology and intelligence. Dial-A-Note enables your salespeople to capture the details of every client interaction with one quick call. Dial, speak your notes, and specialists will transcribe the note and either send it to you by email or enter it directly into your CRM system. This voice to CRM service increases sales force productivity, save you money, improve your records, improve employee satisfaction, and enable management to set higher accountability standards.

Please.Do is a personal assistant in your pocket designed to easily boost your productivity, allowing you to focus on more important things.
Enterprise – The customizable Please.Do app allows enterprise users to increase the productivity of teams without spending more. Users can decide what tasks are off-loaded to Please.Do, where a team will be assigned to fulfill every task. Please.Do Enterprise supports any administrative requirement – from expense reports to departmental work requirements.
Consumer – Please.Do allows everyday users to delegate tasks to a virtual team of skilled and efficient assistants. A PleaseDoer can complete all sorts of tasks; From creating business expense reports or pricing out travel options, to handling personalized special requests, your assigned PleaseDoer can complete just about any project you desire. At just 25¢ a minute, Please.Do is cost effective. You pay only for the time you use.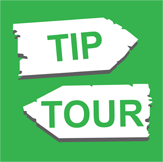 The Tip Tour app helps you discover and explore nearby points of interest or check out a collection of suggested points that have been carefully curated to form a tour. Geotagged audio recordings, photos, and videos help guide you along as you find novel ways to interact with new and familiar places.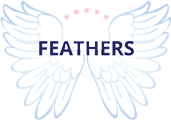 TECH. CHARITY. HUMAN.
Feathers is charity, done in a new way.
With the use of technology, startup non-profit organization, Feathers, is revolutionizing the way people do charity. With Feathers, sponsors from all over the world and beneficiaries from a developing country can now be connected online in a virtual meeting, via a web conference. This virtual meeting enables donors and their sponsored family to learn more about each other — allowing natural human connection to occur during the process.
This innovative interaction between donors and beneficiaries is what makes Feathers truly unique. Sponsorship through Feathers does not only allow donors to help the less-fortunate, but also allows them to learn about other cultures, the spirit of giving, and a foreign land, all in one experience without leaving their own home or incurring any travel expenses.
This is a list of Buy Forward companies — those permanently committed to giving a significant part of their profits to worthy causes.
Why does Buy Forward make sense? More success means more money to their causes. And more companies doing this means more money to the worthiest causes. Read the vision.
Why should you support these companies? Because it costs you nothing and it will make the world better. The Buy Forward idea is, in itself, a cause worthy of support. When "BF" companies succeed, others will follow their lead.